Browser Support
The SACS System software is web-based and designed to work with your locally installed internet browser. The SACS System currently supports Google Chrome.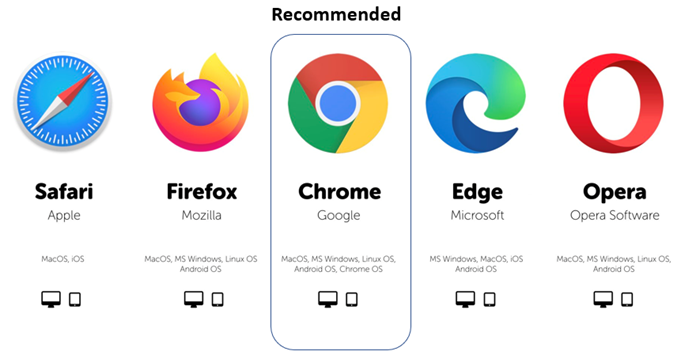 The software may function on other browsers, such as Apple Safari, Microsoft Edge and Mozilla Firefox, however, these browsers may encounter unexpected issues.
Note: Microsoft Internet Explorer is not supported.
If you encounter any issues with Chrome, please submit a screenshot and description of the issue to the Help Desk.
---