Opt-In to Beta Testing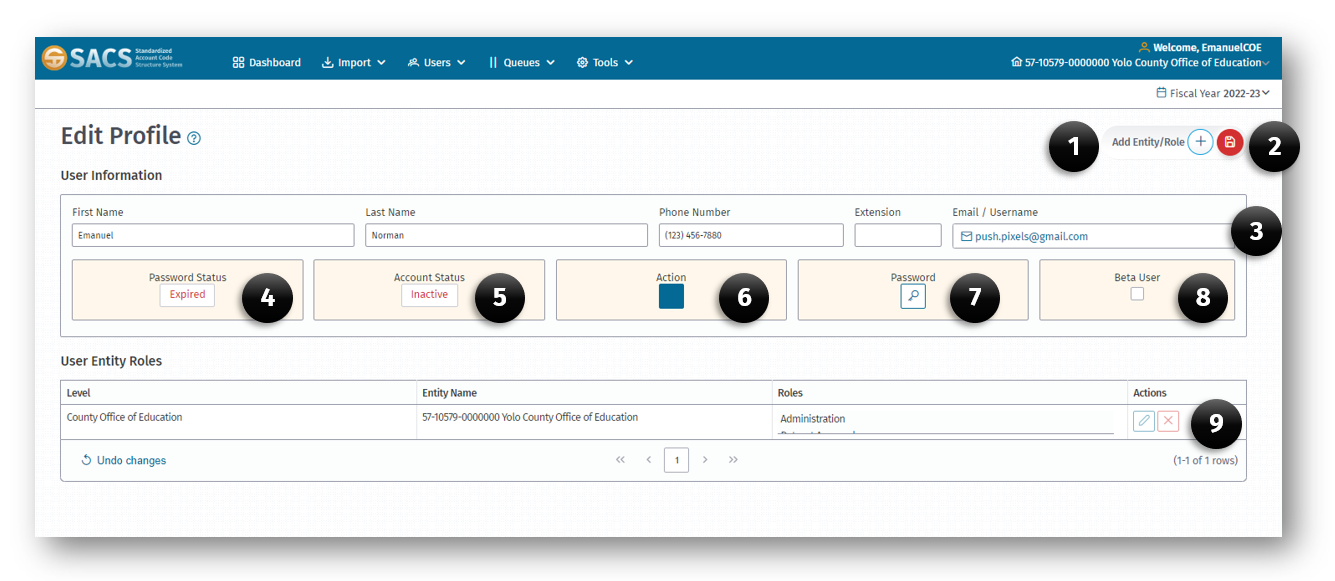 The SACS Web System requires updates to keep current with technology or business processes. SACS Beta Testers are volunteers who agree to test application changes before the changes are released in production to all users.
If you are interested in being a Beta Tester, click the checkbox located on your Profile page to notify CDE that you would like to participate.
Log into the SACS Web System
Click the Profile menu of the Main Menu (located where your name is on the right of the screen)
Click the Edit Profile option of the Profile menu
Click the Beta User (8) checkbox
Click the Save All Changes button to save your changes
---