Single String Validation Tool
When a user attempts to use a specific code for reporting, the user can verify if the SACS code can be used in the current filing period.
For further information please refer to the California School Accounting Manual (CSAM). It describes the use of optional and locally defined codes and the requirements for "rolling up" the general ledger data to the level specified by the CDE for the purpose of transmitting data.
This tool provides an authorized user the ability to enter the 19-digit SACS Code and provides a method to have the system verify whether it is a valid SACS Code for the current fiscal year and entity.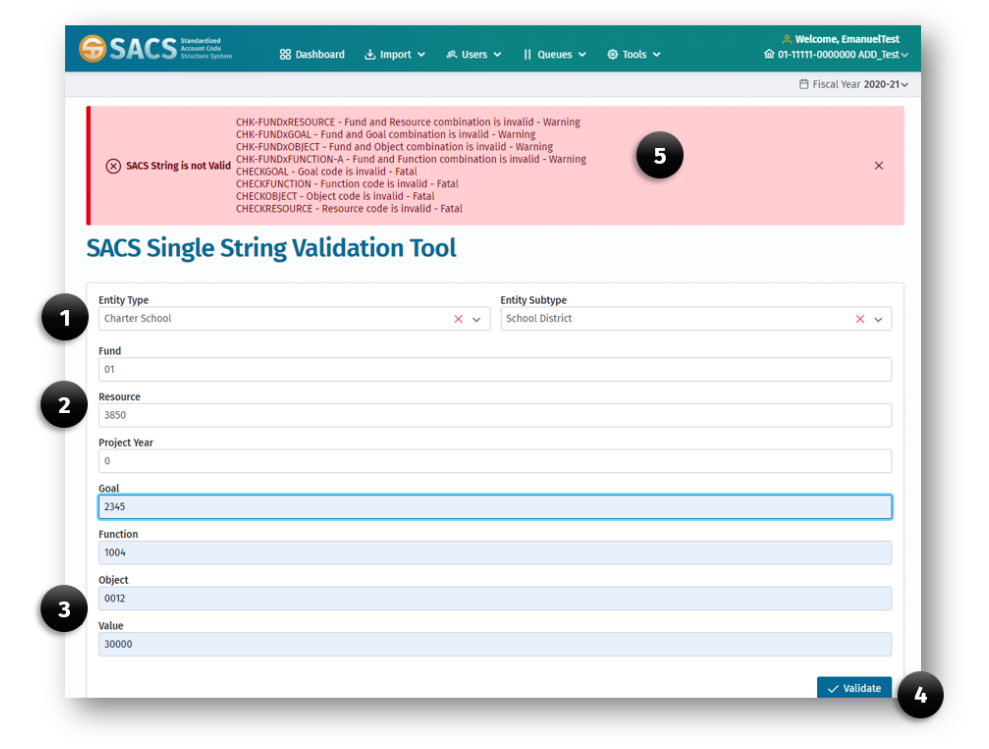 To Validate a String
Select the Entity Type Note: If the Entity Type is Charter School, an Entity Subtype will be displayed. Select School District or County in the dropdown list.

Enter the Fund, Resource and Project Year

Enter the Goal, Fund, Object, and a Value in the appropriate fields.

Click the Validate button.

If the string is invalid, an error message will display with an explanation of the error for each field (5).
---