Blank Forms
The Blank Forms tool allows a user to view a blank version of fund, supplemental, and criteria and standards forms, components of ending fund balance, reports and table of contents. All forms can be exported in an Acrobat Portable Document Format (.pdf) or exported to Excel.

Printing or Exporting a Blank Form
Select the Blank Forms option under the Tools menu.
Select the Fiscal Year of the form.
Select the Entity Type. (District, Charter School, etc.)
Select the Reporting Period.
Select the form Group. (CEFB, Funds, Supplementals)
Select the Form.
Click the Start button.
When the form appears, click the Export or Print button.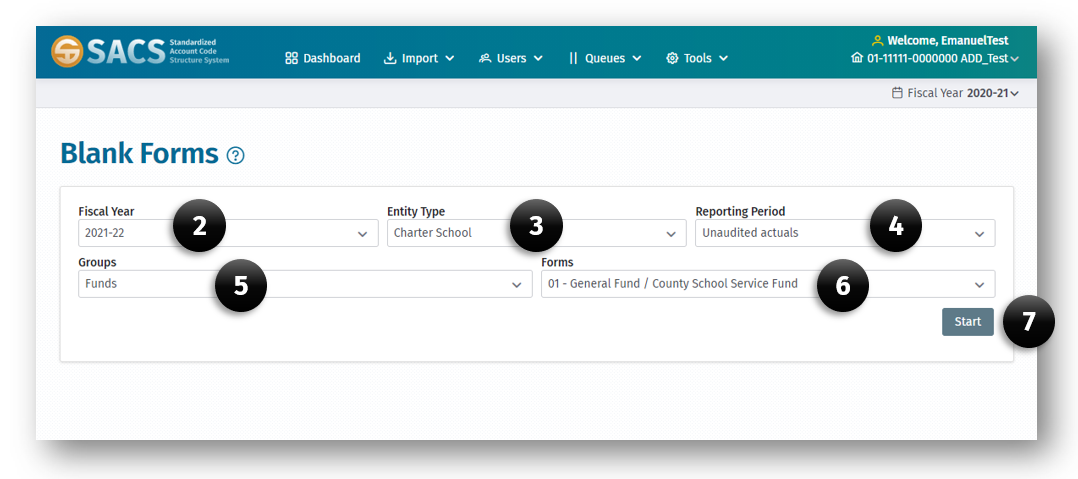 ---