Blank Forms
This tool provides a user with the ability to view and print a blank form within the SACS application. All forms can be exported as a .pdf (Acrobat Portable Document File) or sent directly to a printer.

Printing or Exporting a Blank Form
Select the Blank Forms option under the Tools menu.
Select the Fiscal Year of the form.
Select the Entity Type. (District, Charter School, etc.)
Select the Reporting Period.
Select the form Group. (CEFB, Funds, Supplementals)
Select the Form.
Click the Start button.
When the form appears, click the Export or Print button.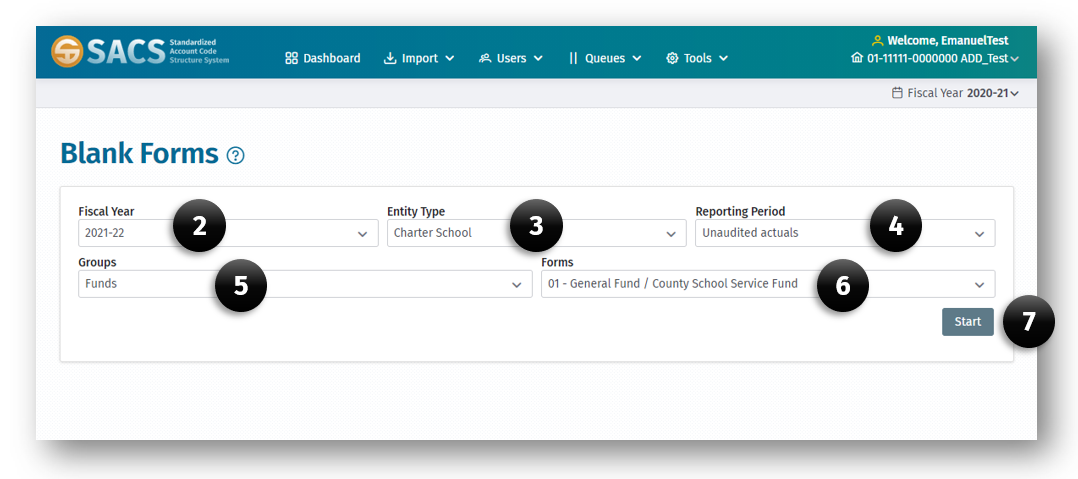 ---