Create a new user account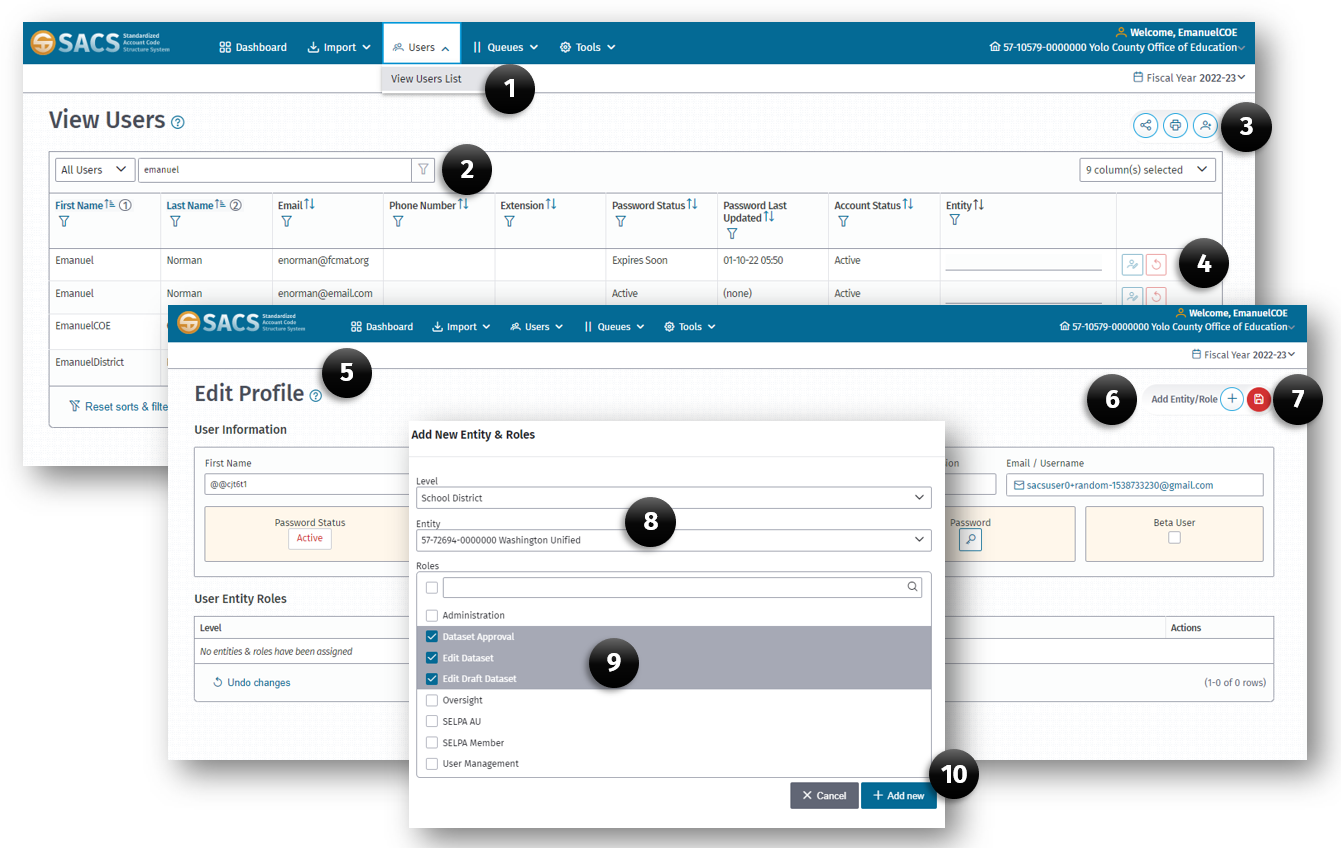 To create a new user account, you must have the role of User Management for a specific entity. This role is granted by another user with the User Management role.
From the Main Menu, click the View Users List (1) option on the Users menu. When the View Users page opens, click the New User (3) button.
In the New User Account screen, Enter the First Name, Last Name and Email Address for the new user.
Check the Terms of Agreement checkbox.
Click the Submit button to complete the account creation process.

The new user will receive an email link to complete the login process (set a password) and you will return to the User List.

Locate the new user using the filter list feature on the View Users list:

Click either the Filter icon on the First Name or Last Name column or the Global Filter (2) box
Type the name of the new user.

Note: As the name is typed, the filter dynamically eliminates the records not meeting the criteria. When the user completes the name pattern, the resulting list is filtered to meet the criteria.

Click the Edit User (4) button on the corresponding row of the new user.
When the Edit Profile page opens, click the Add Entity/Role (6) button on the right top of the page.
In the Edit Entity & Roles dialog box, select:

The Level (8) (District, School, Charter).
The Entity (8) (specific school district).
Each desired Roles (9) the new user will need.

Click the Add Entity/Role (10) button to add the entity and roles to the new user account.
Click the Save All Changes (7) button to save all changes.
---